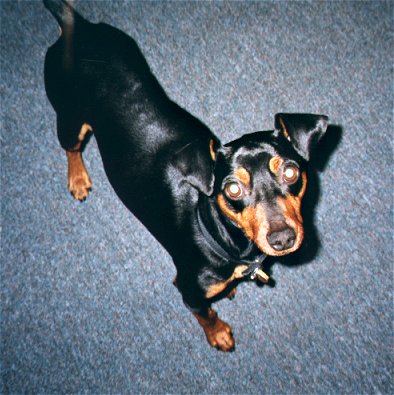 Huey came to our house in Louisville, Kentucky, to be fostered until he could find a permanent home. His foster sisters Zoë and Shiloh took to him right away, welcoming him to eat their food and sniff their toys. He got a bath and a good meal and was ready to play!!!
These are pictures of Shiloh the beagle and Zoë a min-pin mix, who both were rescued from shelters.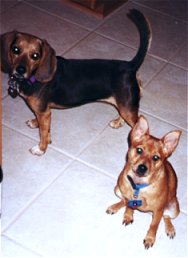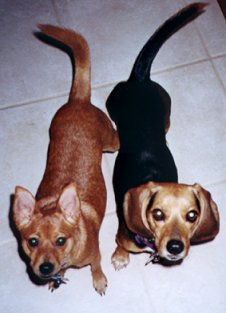 Huey was not house broken and didn't know how to behave in a home at first. He was also very sick with an upper respiratory infection and with a urinary tract infection. Through all of his vet trips and his treatment, he never growled or got the least bit snippy.
He showed everyone that he really wanted to be a good boy.