WelcomeAgain!!

This is Shiloh and Zoë

Zoë and Shiloh share their home from time to time with foster brothers and sisters. They are very good hostesses and share their food and toys willingly. We do Miniature Pinscher rescue and fostering through the (Internet Miniature Pinscher Service) IMPS.
You have already heard about our first foster dog, Abby.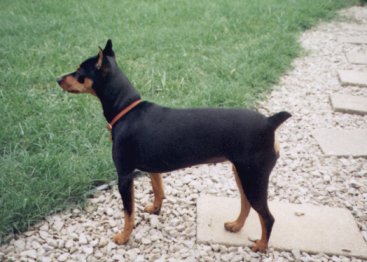 You can read about Abby by clicking here: Abigale and George.
And, the second one Woody.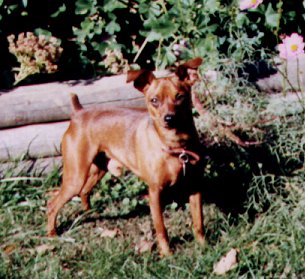 To see Woody's story click here: Woody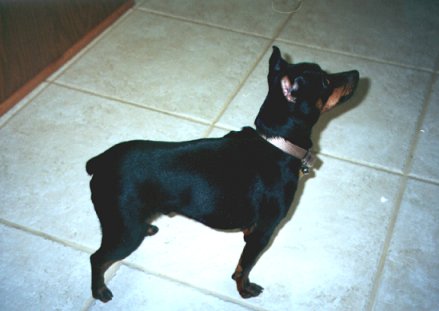 Who could forget the third, Barney?.
To read more about Barney, click here: Barney Finds a Home (coming soon)
Then fifth was Simon.
Simon was only with us a short time, but he made a lasting impression because of his strength and power to quickly overcome his Puppymill past. Simon most assuredly had been abused. He came to us just a few days before Christmas and got to spend the holiday with us. He was so afraid of humans that he could not stand to be touched. He would run to the nearest corner to escape contact. However, he quickly learned to come to us for treats, and he followed the other dogs out the door and learned to walk on grass for the first time in his life. He is a beautiful, sweet boy and was quickly adopted by a loving, patient home, where he has continued to thrive and grow trust in people.
Find out more about Simon the Puppymill Dog by clicking here: Simon Says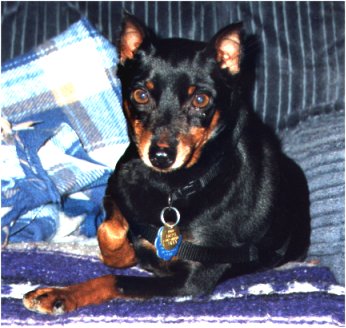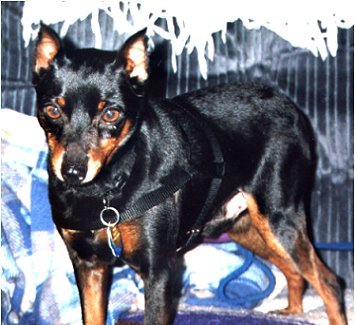 This is little Mr. Murray.
Murray is a sweet, sweet boy that is similar to Simon in his past experiences. He came from a smaller breeder. He is skittish and afraid of human touch as well, but he is quickly coming around. He will now come to us wanting to be picked up. Once he is in a lap, bed or on the sofa, he cuddles and snuggles. The cutest thing about Murray is that the corners of his little mouth turn up into a real smile when he is content!!! Our vet says that Murray smiles because he thinks he has died and gone to heaven. He spent the first six years of his life on a wire bottom cage. Now he sleeps on pillows and cushions. Every new surface presents new challenges that Murray meets! He even taught himself to go up and down a long staircase so he could be close to his furry friends. He has full run of the house, and he taught himself to jump so he could get onto the furniture without help. He loves to walk on his leash, something that he taught himself to do in less than a day! He is a true sweetheart and will make some lucky family a wonderful pet.
Murray has found a WONDERFUL home. His story is still in the works.... check back soon.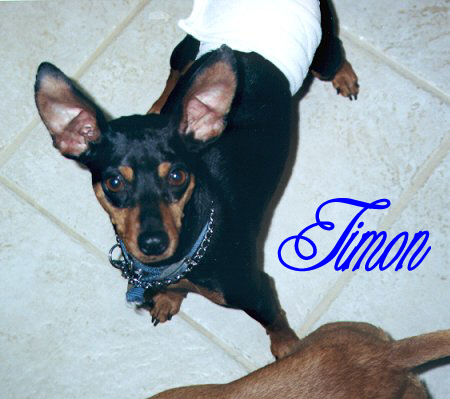 Timon came down from Cleveland, Ohio with Lucy. He was only with us a few days until he could be picked up and taken to South Carolina where he was fostered just a few days and then adopted to what we hear is a wonderful home! He has a great, lovable personality and lots of energy!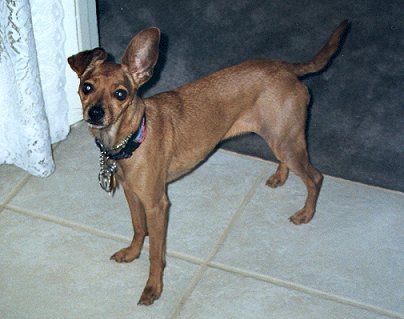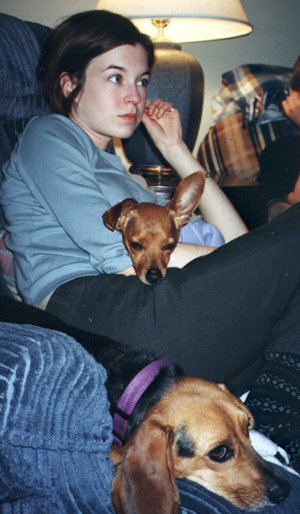 Meet Lucy!!!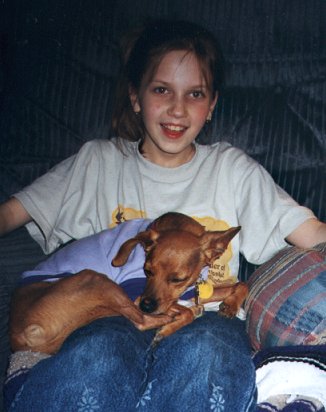 Lucy was turned over to IMPS from the Humane Society and came to us from Cleveland, Ohio. She is quite a little spitfire! Full of spunk and energy, she runs through the house with her natural tail waving like a flag! She has one ear that stands and one that folds over and with her big, soulful eyes, she looks like a very wise puppy even though she is probably at least 4 years old. She is the sweetest little girly, girl. She loves to snuggle and as you can see, she isn't particular whose lap she is in! Her favorite napping spot is at the top of my bed, on top of all the pillows. She looks like a queen upon her throne!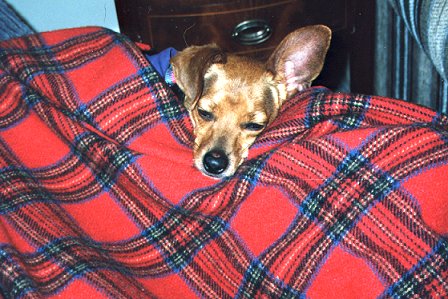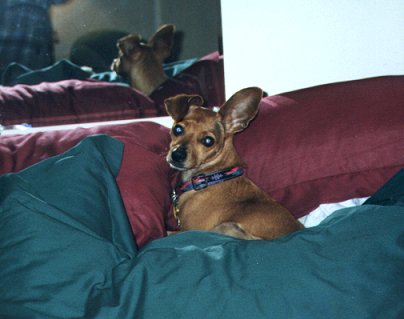 Lucy was adopted by a couple in New York. They drove all the way to Kentucky just to pick her up. To read the rest of her story, click here: Lucy Goosey goes to New York!!

Look for links to success story pages for Barney and for Murray to come soon. Since the last update, we have fostered Lillith, Reiley and Sampson. Look for updates on them to be added soon!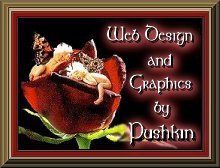 IMPS




Updated 6-26-01